Lucy Rogers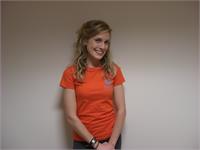 Lucy's passion is helping people achieve healthier lifestyles and she aims to share her love of exercise far and wide! She believes workouts should be fun and achievable, while delivering results no matter what your level of fitness. Lucy has a broad range of expertise that she brings to her classes.
Qualifications
• BSc in Exercise and Sports Science
• Gravity Foundation
• Group Exercise
• Freestyle Fitness Yoga
• UK athletics and Run England running coach
• Children's fitness
• Personal Training
Expertise
• Strength and resistance training
• Core conditioning
• Posture
• Flexibility
• Rehabilitation (currently undertaking an MSc in Physiotherapy at Oxford)
Favourite exercise: I love all forms of exercise, but especially enjoy cross country and road running.
Favourite place: Sydney – I've recently returned from teaching out there and absolutely loved it!
What I love about working in the fitness industry: Seeing people find a love for exercise and make incremental changes to their wellbeing.
Lucy Rogers instructs the following:
This nightclub inspired class will have all those favourite club anthem's to cycle along to! Designed to make you burn calories and enjoy the ride to all those nightclub favourites.




A dynamic form of hatha y

oga which moves from posture to posture. Vinyasa-style yoga combines a series of flowing postures linked with rhythmic breathing for a stimulating and intense body-mind workout.




Provides efficient, effective semi-private Personal Training, using one type of equipment or in conjunction with other sound training methods. This programme incorporates a complete series of resistance training exercises on the Total Gym, using incline body weight training for stability, endurance and strength. Other equipment used may include a Bosu, Freeform board, med ball or weights.





A 45 minute workout to get you in shape quickly for holidays and special occasions, or to add a power boost to an existing workout structure. It's an intense, fun and motivating session that works! Speedy transitions from one exercise to the next keep the heart rate and intensity levels elevated to ensure maximum calorie expenditure.




This is a 45 minute, high-energy sculpting class using both bodyweight and equipment. It is a mix of simple cardio moves and easy to follow sculpting exercises.




This is a high energy, fast-paced workout designed to give you maximum results in minimum time! GRAVITY H.I.I.T. (high intensity interval training) involves 20 seconds of repetitions of selected movements followed by 10 seconds of rest. Covering legs, arms, bums, tums, chest and core this is an intense – but fun – total body workout!





This 45 minute fat burning, toning workout on the Total Gym is a total body workout. It has simple, easy to follow sculpting exercises. Get your bodies in shape for the beach!




This is a fun, fast paced, high energy session which has quick changeovers from exercise to exercise, keeping the heart rate up to maximise time efficiency. If you like to sweat then this is a class for you!




This 45 min high intensity group personal training class using the Total Gym and Kettlebells, if you want to burn fat and increase your metabolism then join in this class.




This 45 minute class on the Total Gym will give you a top-to-toe body workout that will tone, strengthen and burn fat. The easy to follow sculpting exercises will help get you in shape in no time!




A fast-paced workout combining two excellent pieces of equipment in one session; the Total Gym and Bosu. This is a time-efficient, high energy session to burn calories and sculpt the body!




A targeted workout for those legs, bottoms and tummies, this 45 minute workout on the Total Gym using incline resistance training to challenge those target areas. This time efficient and effective workout is great for strengthening and shaping! Suitable for all fitness levels.




This is all about the abs and the bottoms! The class uses many different training methods on the Total Gym to get both areas working and looking good. Great for core stability, balance and strength!