Lucy Rogers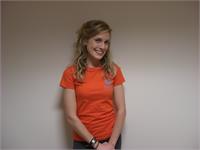 Lucy's passion is helping people achieve healthier lifestyles and she aims to share her love of exercise far and wide! She believes workouts should be fun and achievable, while delivering results no matter what your level of fitness. Lucy has a broad range of expertise that she brings to her classes.
Qualifications
• BSc in Exercise and Sports Science
• Gravity Foundation
• Group Exercise
• Freestyle Fitness Yoga
• UK athletics and Run England running coach
• Children's fitness
• Personal Training
Expertise
• Strength and resistance training
• Core conditioning
• Posture
• Flexibility
• Rehabilitation (currently undertaking an MSc in Physiotherapy at Oxford)
Favourite exercise: I love all forms of exercise, but especially enjoy cross country and road running.
Favourite place: Sydney – I've recently returned from teaching out there and absolutely loved it!
What I love about working in the fitness industry: Seeing people find a love for exercise and make incremental changes to their wellbeing.
Lucy Rogers instructs the following:
This nightclub inspired class will have all those favourite club anthem's to cycle along to! Designed to make you burn calories and enjoy the ride to all those nightclub favourites.




Provides efficient, effective semi-private Personal Training, using one type of equipment or in conjunction with other sound training methods. This programme incorporates a complete series of resistance training exercises on the Total Gym, using incline body weight training for stability, endurance and strength. Other equipment used may include a Bosu, Freeform board, med ball or weights.





This class is designed to take you on your next journey on the bike! To increase your stamina, burn calories and take your fitness level up to the next gear!