Claire Whatman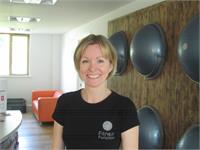 Claire is one of the team manning the front desk at The Fitness Function. Her background is in PR and Marketing which she has specialised in for over 15 years. She was Associate Director with a London-based agency managing global businesses before taking a career break to start a family. During this time she took on variety of voluntary positions within the National Childbirth Trust (NCT) and most recently two years as Chair of the PTA at her daughters' school.
Claire is a big fan of exercise classes to keep fit, especially Pilates. She doesn't much like gyms and has only ever done running while in fancy dress for sponsorship!
Claire Whatman is currently not instructing any classes.