Suzanne Harbour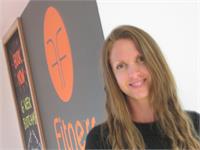 Suzanne works evenings on the Fitness Function front desk. She has been a full time mum to her three children for nine years and worked part time in marketing for three years. In 2000, Suzanne trained to be an aerobics instructor and taught classes until putting this on hold to focus on her family. She has always had a passion for health and fitness and regularly runs and goes to the gym.
Suzanne Harbour instructs the following:
This nightclub inspired class will have all those favourite club anthem's to cycle along to! Designed to make you burn calories and enjoy the ride to all those nightclub favourites.




This class is geared for those who have never sat on an indoor cycling bike before this will teach you the techniques of indoor cycling and start your journey of indoor cycling! This class will start you from the very beginning and give you the tools to progress to the next level at the right pace.