Fran Presho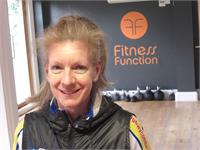 Fran believes that the best way to keep fit is to do something you love, because even on difficult training days you will get through!
She has been in the fitness industry for 22 years, teaching in a variety of gyms and health clubs. Her expertise is in Pilates, Indoor Cycling and Gravity.
Favourite quote: Fall down seven times, stand up eight.
Guilty pleasure: Building lego!
Favourite place: Southeast Asia which is where I grew up.
Fran Presho instructs the following:
A targeted workout for those legs, bottoms and tummies, this 45 minute workout on the Total Gym using incline resistance training to challenge those target areas. This time efficient and effective workout is great for strengthening and shaping! Suitable for all fitness levels.